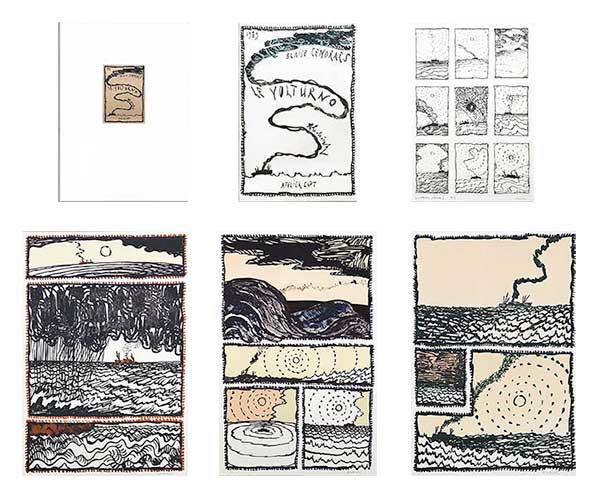 "Le Volturno".
Portfolio Le Volturno, 1989, text and drawing reproduced by Blaise Cendrars, and 3 original lithographs in colors signed by Pierre Alechinsky. Portfolio is complete with the 7 pages of reproductions, stamped signed showing 63 drawings that Alechinsky made this same year on this topic. Total edition at 139 copies (99 + XX EA + 20 HC).
Printer : Clot.
Size of the print : 90 X 60 cm.
Very good condition.
Other prints available by ALECHINSKY