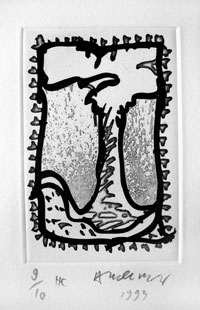 Illustrated book by Pierre Alechinsky, conversations with Jacques Putman, France Huser, Françoise Armengaud and Henri François Debailleux, 1993. Comprising an original etching signed by Pierre Alechinsky, edition of the book at 50 copies (40 + X). The etching is free in the book.
Publisher : Tandem.
Size of the book : 18 X 11.5 cm.
Very good condition.
Other prints available by ALECHINSKY