TAPIES >
Grande Porte, Original Print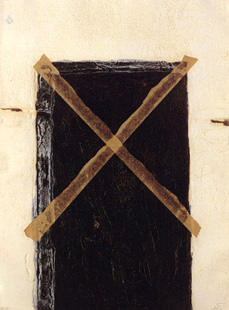 This print is sold

Original etching in colours, with colages, 1972. Exceptional proof printed on paper Chiffon de Mandeure, signed et justified EA from an edition at 75 copies.
Printer : Arte
Publisher : Maeght, Paris
Size of the print : 92 X 68 cm
References catalogue Galfetti "The prints of Tapiès" n° 323.
Very good condition.
Rare
This print of Tapiès was in the exhibition "les ateliers de la modernité" in the Maeght Fundation in Saint Paul de Vence, exhibition from July 5 to November 13 2005 devoted to the prints (lithographs and etchings) of the majors artists of the XX century. With this "grande porte" of Tapiès, many others important prints of the artist were exhibit such as "la paille", "le crin" or even "matière et journal".
Other prints available by TAPIES