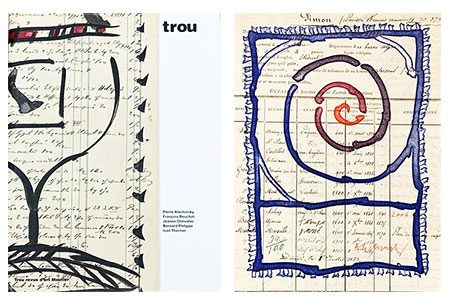 The complete revue Trou published in 2006, one of the 130 deluxe copies comprising 4 original signed etchings, here reproduced the one of Pierre Alechinsky, Temps Passé, etching printed on an manuscript paper from the XIX century, signed, dated, titled and numbered. The 3 others signed etchings are from Ivan Theimer, Bernard Philippe and Jeanne Chevalier.
Size : 30 X 22 cm.
Printer : Atelier Caroline Giffard.
Very good condition. Additional photos on request.
Other prints available by ALECHINSKY