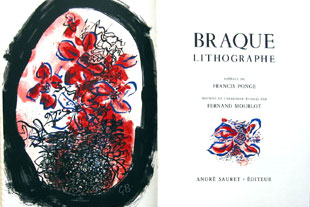 This print is sold

Reference catalogue for the lithographs of Georges Braque, made by Fernand Mourlot in 1963. Foreword by Francis Ponge. 3 original lithographs in colours by Braque are included in this book whose edition is 4125 copies numbered.
Printer : Mourlot
Size of the book : 32.5 X 24.5 cm
Reference catalogue Dora Vallier n° 188.
Very good condition, book complete with the lithographs.
Other prints available by BRAQUE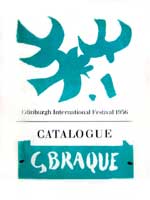 Braque
Rare catalogue of an exhibition Georges Braque in Edinburgh in 1956. More than hundred paintings coming from tha most important particular collections is here reproduced, such as very nice lanscapes of L'Estaque and La Ciotat from 1907 - 1908, cubists paintings from the year 1910, or some still lifes of the years 30. Very nice text in english from Douglas Cooper "Georges Braque : the evolution of a vision". Important biography of the artist and selective bibliography. Back
BRAQUE briography