JOHNS >
Jasper Johns, Screenprints, Screenprint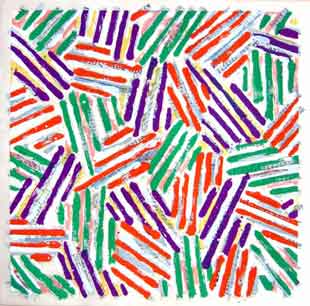 Catalogue of an exhibition Jasper Johns at the Brooke Alexander gallery of New York in 1977. The cover of the catalogue is an original silk screen print of Jasper Johns printed on a parchment paper. Edition of the catalogue at 3000 copies in 1977.
Printer : Simca print artist.
Publisher : Brooke Alexander Inc.
Size of the catalogue and screenprint : 26 X 25 cm
Very good condition, fresh colours.
Other prints available by JOHNS