MANESSIER >
Les Cantiques Spirituels, 1958, Lithograph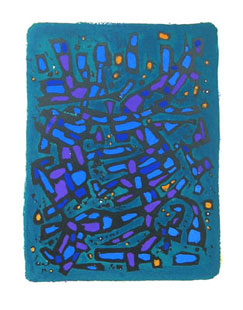 Original lithographs printed in colours,
unsigned proof coming from suite of
the bok of St Jean de la 157 copies,
including 12 lithographs).
Here 6 different subjects.
Size of paper : 50 X 38 cm
Size of subject : 38 X 25 cm
Suite of 6 or one subject.
Very good condition.
Other prints available by MANESSIER