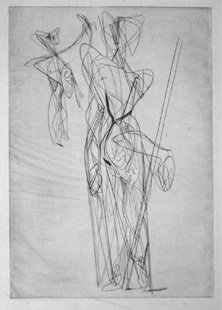 Engraving and soft ground etching printed on Montval paper signed, dated, and justified essai IV, Edition of this proof at 4 copies, total edition at 30 copies, 1936.
Size of paper : 59 X 40 cm.
Size of copperplate : 36 X 25 cm.
Réf. Cat. Moorhead n°98
Marks of handling in the paper but subject in good condition.
Other prints available by HAYTER