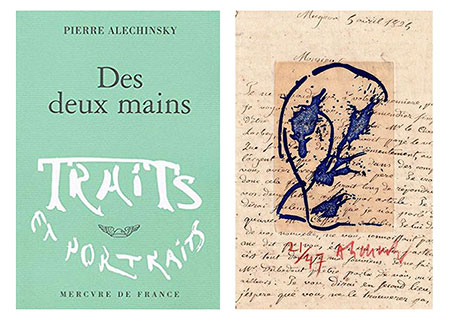 Illustrated book, collection Traits et Portraits, Mercure de France 2004. Text and illustration by Pierre Alechinsky. One of the 47 deluxe copies, comprising an original etching printed on a manuscript paper from the XIX century, signed and numbered.
Publisher : Mercure de France.
Size : 20 X 13 cm.
Very good condition.
Other prints available by ALECHINSKY