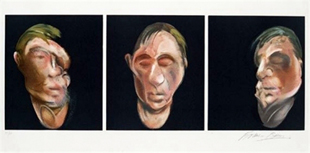 This print is sold

"Study for a selfportrait".
Original lithograph in colors, 1991, very nice proof printed on Arches paper, signed and annotated EA from an edition at 60 copies.
Size of the paper : 94 X 52 cm.
Size of the lithograph : 88 X 34 cm.
Very good condition.
Rare.
Let's remind us that it does not exist any references catalogues for the graphic work of Francis Bacon. The artist realized in the year 70 another study for a selfportrait. This print of 1991, before his dead, is one of the most important by Bacon.
Other prints available by BACON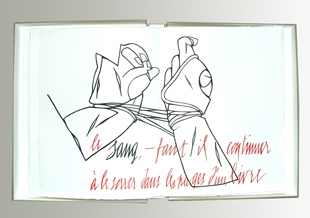 ADAMI : adami-sang-book
Illustrated book by Valerio Adami, text by Jacques Dupin with 5 original lithographs by the artist, 1980. edition of the book at 170 copies, signed by the painter and the poet..
Printer and publisher : Maeght.
Size of the book : 45 X 34 cm.
Very good condition.
---