MISC >
Buffet Voyage Book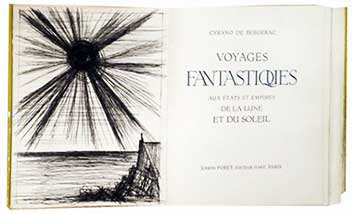 Illustrated book, 1958, texte by Cyrano de Bergerac and 18 original etchings with dry point by Bernard Buffet. Edition of the book at 291 copies.
Publisher : Joseph Foret.
Size of the book : 42 X 34.5 cm
The box of the book is dirty but the book itself in excellent condition.
Other prints available by MISC