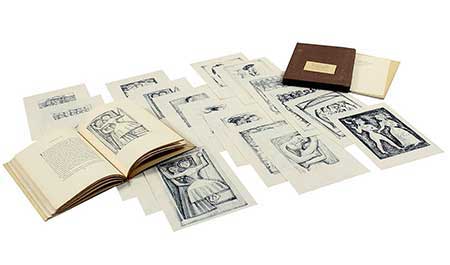 Illutrated book, text by André Gide and 12 original lithographs by Massimo Capigli, the fist one with water colors and signed. One of the 30 deluxe copies with the complete suite of the 20 lithographs on china paper.
Size of the lithographs : 30 X 23 cm.
References catalogue Tavola page 87.
Very good condition.
Other prints available by CAMPIGLI