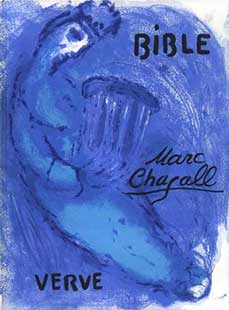 Meyer Schapiro - Jean Walh - Marc Chagall.
Ed. Verve, Paris, 1956 Verve n°33 et 34. Text by Meyer Schapiro and poem by Jean Walh. The book contains 29 original lithographs by Marc Chagall.
Printer : Mourlot.
Size of the book : 26,7 x 36,4 cm.
Réf : Cramer n°25, Sorlier n°118 to 146.
Very good condtion.
Other prints available by CHAGALL