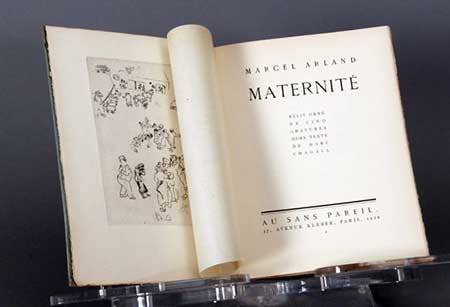 Illustrated book, 1926, text of Marcel Arland and 5 original etchings by Marc Chagall. One of the 60 copies on Vergé de Hollande, comprising a suite of the 5 etchings.
Size : 21,5 X 16 cm.
Publisher : Au Sans Pareil.
The cover of the book a little dirty but the book is in good condition, one of the first book by Chagall.
Other prints available by CHAGALL