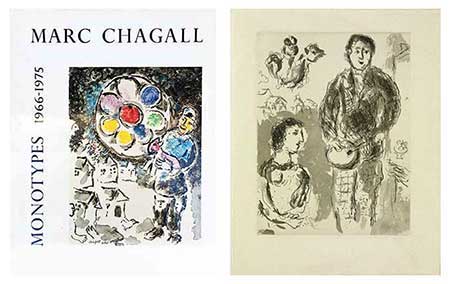 Catalogue of the monotype by Chagall made by Gerald Cramer, text by Jean Leymarie, 1976, comprising in frontispice 1 original etching by Chagall "Le peintre et son modèle". The book is signed by Marc Chagall. Edition of the book at 120 copies.
Publisher : Cramer.
Size of the book and etching : 27,5 X 21,5 cm.
References catalogue Cramer number 102.
Very good condition.
Other prints available by CHAGALL