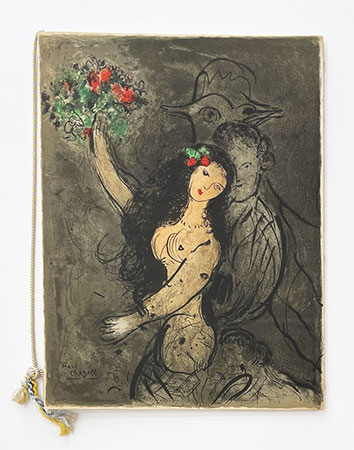 Program of the evening at the Palace of Versailles offered by General de Gaulle in honor of their Majesties the King and Queen of Sweden, Thursday May 30, 1963. 1 original colour lithograph by Marc Chagall for the cover. Silk cord with the Swedish colours. Edition at 525 copies.
Size : 38 X 28 cm.
References Cramer 54.
A few foxing but good condition.
Other prints available by CHAGALL