UBAC >
Comme Un Sol Plus Obscur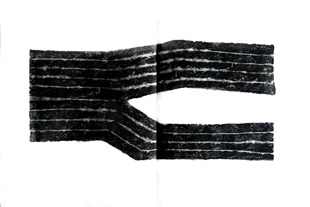 This print is sold

Illustrated book. Poems of Claude Esteban and 14 original engravings of Raoul Ubac (4 in two pages), printed on a Japan paper, 1979. The first etching in frontispice is signed by Ubac. Copies signed in the colophon by the poet and the painter from an edition at 100 copies (the 20 first are with a suite of the 14 signed etchings).
Printer : Atelier Anne Delfieu
Publisher : Galanis
Size of the book : 41 X 32 cm
Very good condition, complete with the 14 etchings of Ubac.
Other prints available by UBAC