MUSIC >
Etching Music Derniers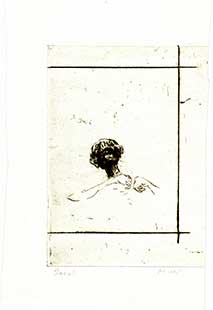 "Nous ne sommes pas les derniers" (We are not the last).
Original etching in colors, circa 1970, signed and annotated Essai (trial). Probably unique.
Size of the paper : 29 X 19 cm (margins are not regular).
Size of the etching : 20 X 14 cm.
This print is not recorded in the references catalogues of the artist.
Very good condition.
Other prints available by MUSIC