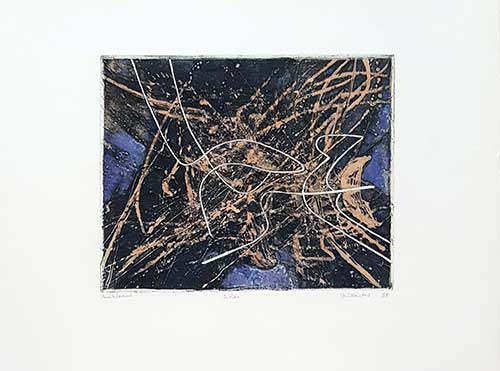 Original etching printed in colors, 1958, printed on Rives paper, signed, dated, titled and annotated color test proof. The colors are totally different that the one of the regular edition. Edition at 50 copies but the highest number recorded by Black and Moorhead is the number 28/50 (some of etchings of Hayter were not printed for the whole edition).
Size of the print : 50 X 66 cm.
Printer : Hayter and Atelier 17.
References catalogue Black et Moorhead n° 242.
Very good condition, interesting variant of colors.
Other prints available by HAYTER