UBAC >
Herbe Deracinee, Book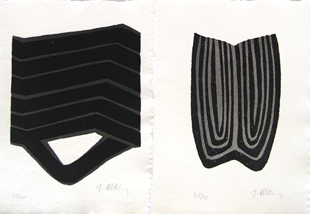 This print is sold

"L'herbe déracinée", illustrated book by Raoul Ubac, text from Bruno de Montalivet, 1975. Comprising 4 original etchings from Ubac, the first one signed. One of the 40 first copies with an extra suite of the 4 engravings signed and numbered. (Total edition of the book at 120 copies : 80 + 40). Here are 5 etching signed and 3 etchings unsigned.
Printer : Maeght
Publisher : Maeght
Size of the book and of the prints : 25.5 X 20 cm
Book and prints are in very good condition.
Other prints available by UBAC