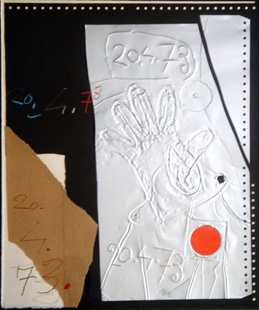 This print is sold

Original etching and carborundum in colours, with collages, color pencils and reliefs on aluminium, 1973, signed by Clavé, from an edition at 80 copies. This print was realized for the album "l'émerveillé merveilleux" for Joan Miro.
Editeur : le vent d'Arles
Size of the work : 50 X 40 cm
Very good condition.
Other prints available by CLAVE