MUSIC >
Ida, 1950, Lithograph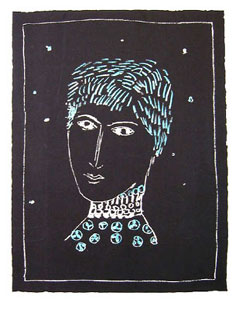 This print is sold

Original lithograph printed in colours, Proof on Arches paper, hand signed by Music, from an edition to 200 copies.
Printer : Emil Matthieu
Publisher : Arta
Size of the paper :
43.5 X 34 cm (17 X 13.5 in)
Size of illustration :
36.5 X 28 cm (14.5 X 11 in)
Small crease in the paper, not in the
subject, a few marks of handling in the paper.
Réf. Cat. Schmücking n° 33.
Other prints available by MUSIC