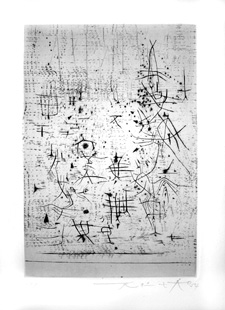 This print is sold

Original etching signed and numbered, 1954, in frontispice of the book of Nesto Jacometti "Catalogue raisonné de l'oeuvre gravé et lithographié 1949 - 1954". Edition at 120 copies.
Printer : Leblanc
Publisher : Klipstein
Size of the book : 23 X 16 cm.
References catalogue AMG n° 95.
The cover of the catalogue is dirty but the etching is in good condition.
Other prints available by ZAO WOU-KI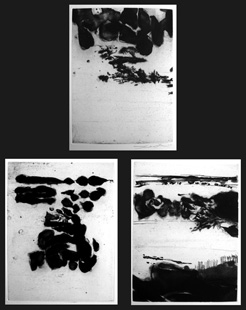 ZAO WOU-KI : zao-wou-ki-genese
Zao Wou Ki, Lorand Gaspar : "Genèse".
Livre illustré de Zao Wou-Ki, 1981, texte de Lorand Gaspar, comporte 3 gravures originales hors texte de l'artiste, celle du frantispice est signée. Tirage du livre à 100 exemplaires (XX + 80).
Imprimeur : Lacourière.
Editeur : Thierry Bouchard.
Dimensions de l'ouvrage : 33.5 X 26 cm.
Dimensions des gravures : 24 X 18 cm.
Très bon état.
"A l'eau sombre qui là-bas recueille
les griffures d'une aube sur terre
à l'eau qui s'en va en riant
dissiper la ferveur des images
à la goutte de feu dans mon oeil
quand l'âme vérifie le désert.
A ce qui me dit fluide et indivis
entre mille voix levées au matin de la voix
essaim de gerçures muettes
dont saignent encore mes lèvres
(Extrait du poème de Lorand Gaspar).
---